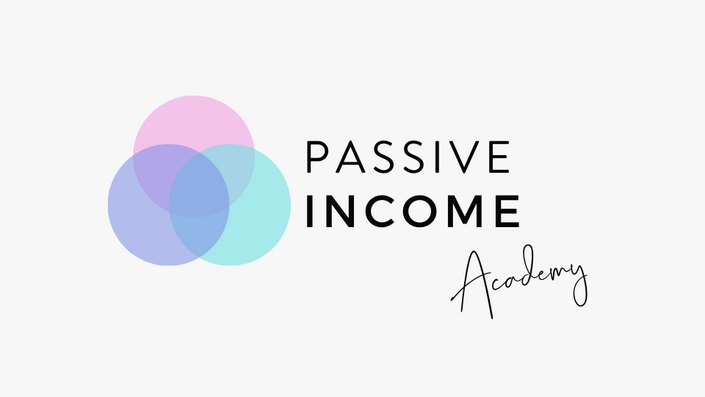 Passive Income Academy™️
Generate consistent sales EVERY single month (without constantly "launching")
Imagine waking up to an e-mail that says, "a new student has just purchased your online course!"
...Or realizing that 3 new members joined your membership program, while you took the weekend off to relax?
Or seeing "new order" confirmations from your direct sales product coming in every single day...
...Without you having to jump on another sales call, e-mail back and forth, OR slide into anyone's DMs ever again.
Imagine no more. I'm going to teach you exactly how to make this a reality in your biz, no matter WHAT niche you're in.
Here's How The Passive Income Academy™️ System Works:
Step 1:
You'll create a passive income "funnel" that attracts your Unicorn clients (aka ideal customers) to your paid offer every single day (no sales calls or sliding into DMs needed)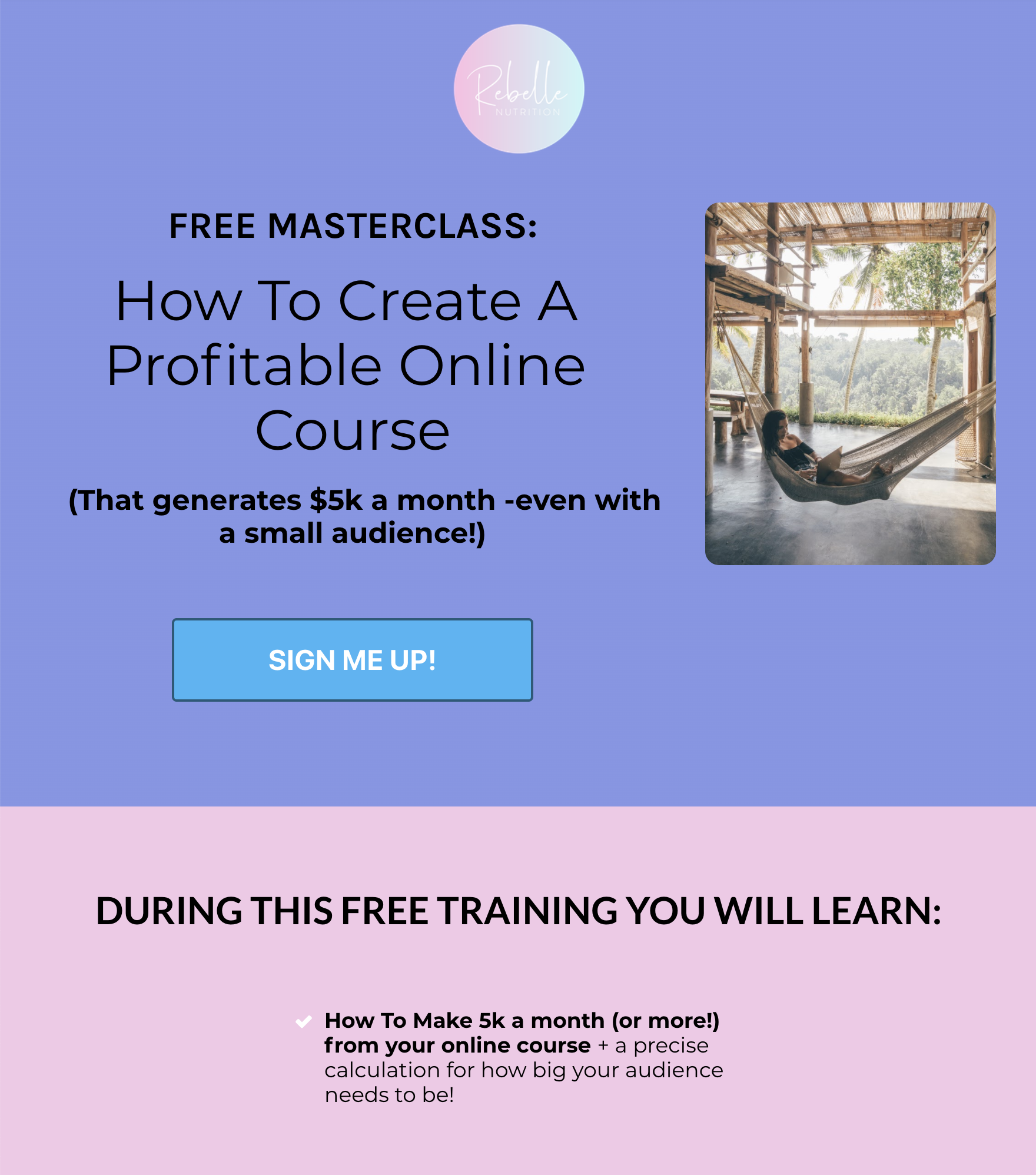 Step 2:
You'll 'warm' your audience up to your offer + provide them TONS of value with an amazing webinar or masterclass (without you lifting a finger once it's created)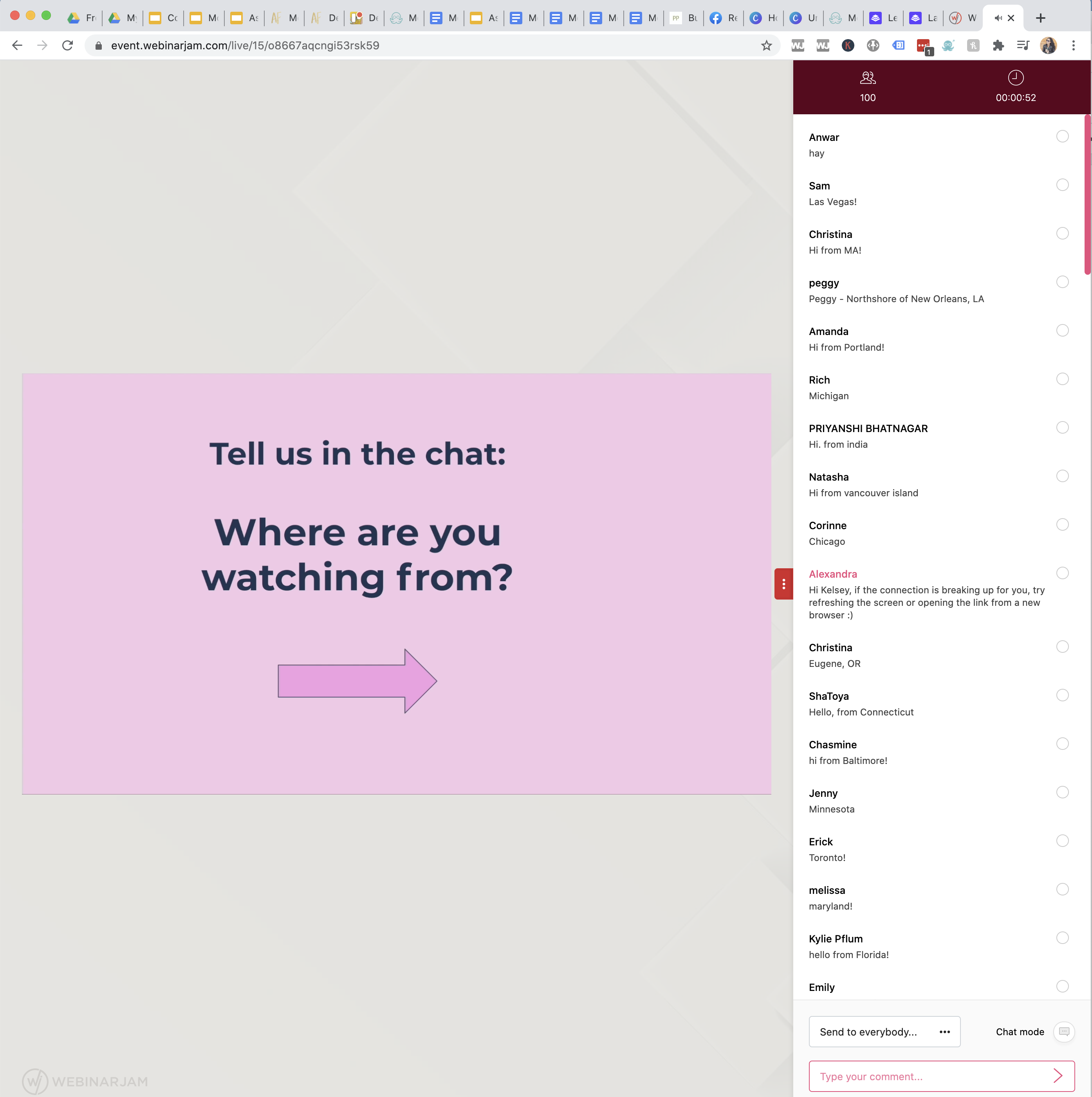 Step 3:

You'll provide each person with a unique deadline (specific to whenever they signed up for your webinar) that tells them when to enroll in your course/program by (otherwise they miss out)!

#FOMOisreal
(Literally - this is a true deadline, so they WON'T be able to enroll after their timer runs out!)
A WIN for you (consistent, growing sales every single month, without launching = more freedom in your business 🙌🏽)
A WIN for your clients/students (they get access to your program when THEY need it - not whenever you decide to launch again = They LOVE you and become the ultimate superfans)
So, no: "passive income" isn't *totally* passive.
It DOES take some strategy to set up on the front end.
But are the payoffs worth it?
1000%!!!!
Introducing...
Passive Income Academy™️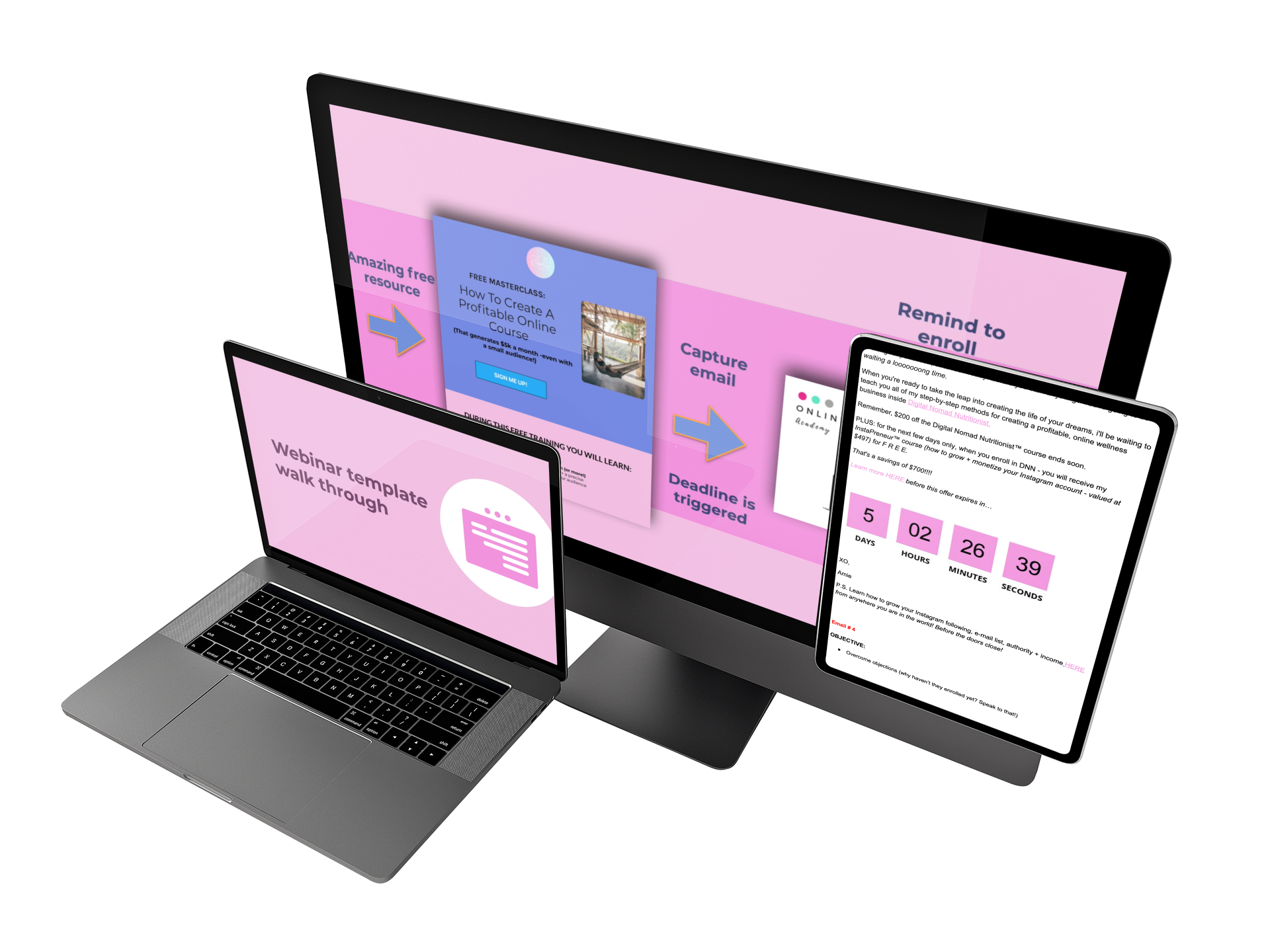 The step by step system for generating CONSISTENT sales of your online course, membership program, or direct sales product EVERY single month (without constantly "launching")
Your Instructor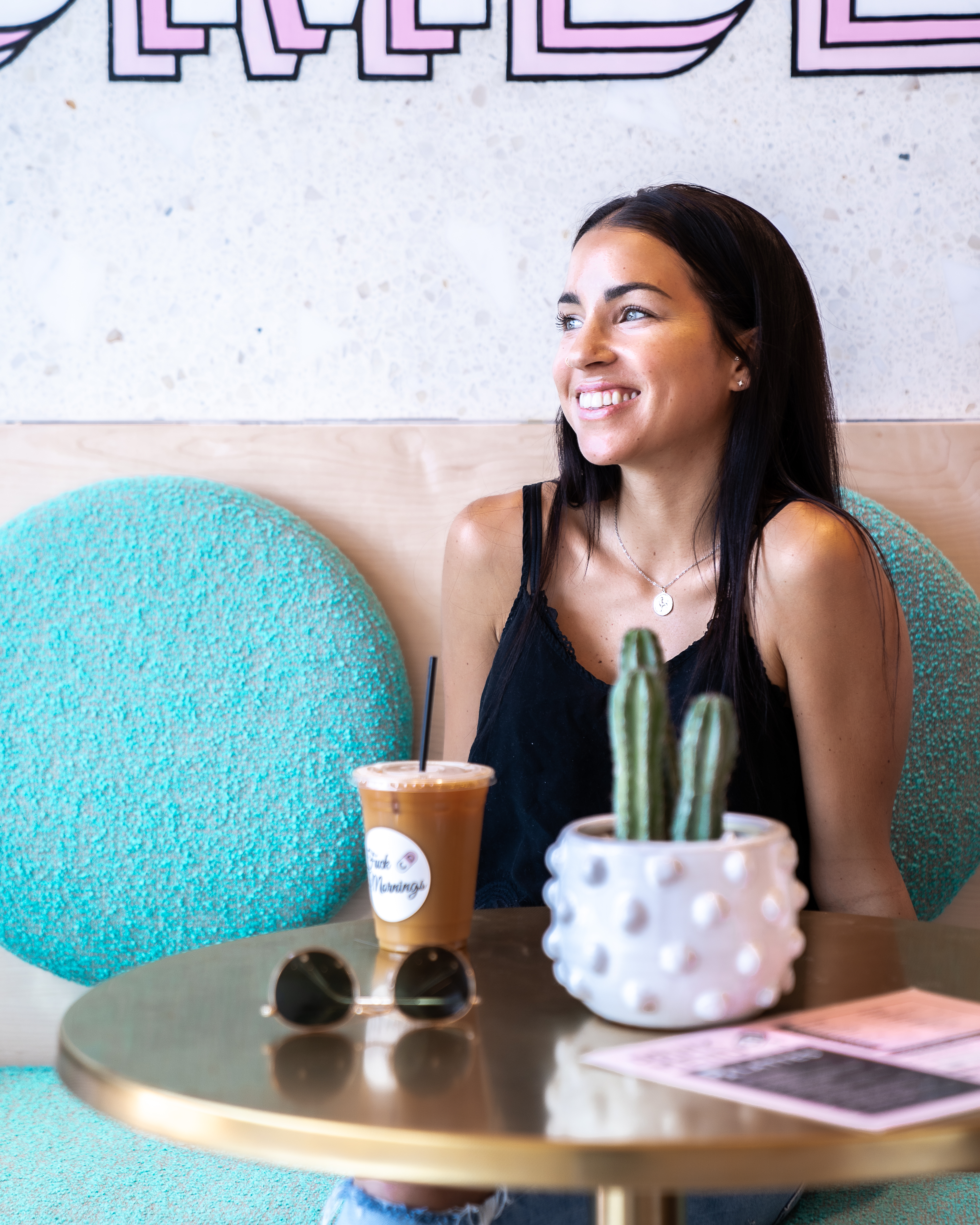 This course is the exact process i've used over the past 3 years to sell my online courses (mostly) passively, while traveling full time and taking days (or weeks...) off if I needed a break.

My most recent milestone was surpassing the 1 Million dollar mark in online course sales...a number that I was able to hit WITHOUT 'hustling', pulling all nighters, OR burning myself out. (That's not why we started our businesses in the first place, right?!)
I want you to be next! 😉
Here's a look at the Passive Income Academy™️ curriculum:
Course Curriculum
Welcome to Passive Income Academy!
Available in days
days after you enroll
Module 1 - Intro to Passive Income
Available in days
days after you enroll
*PAY IN FULL BONUS*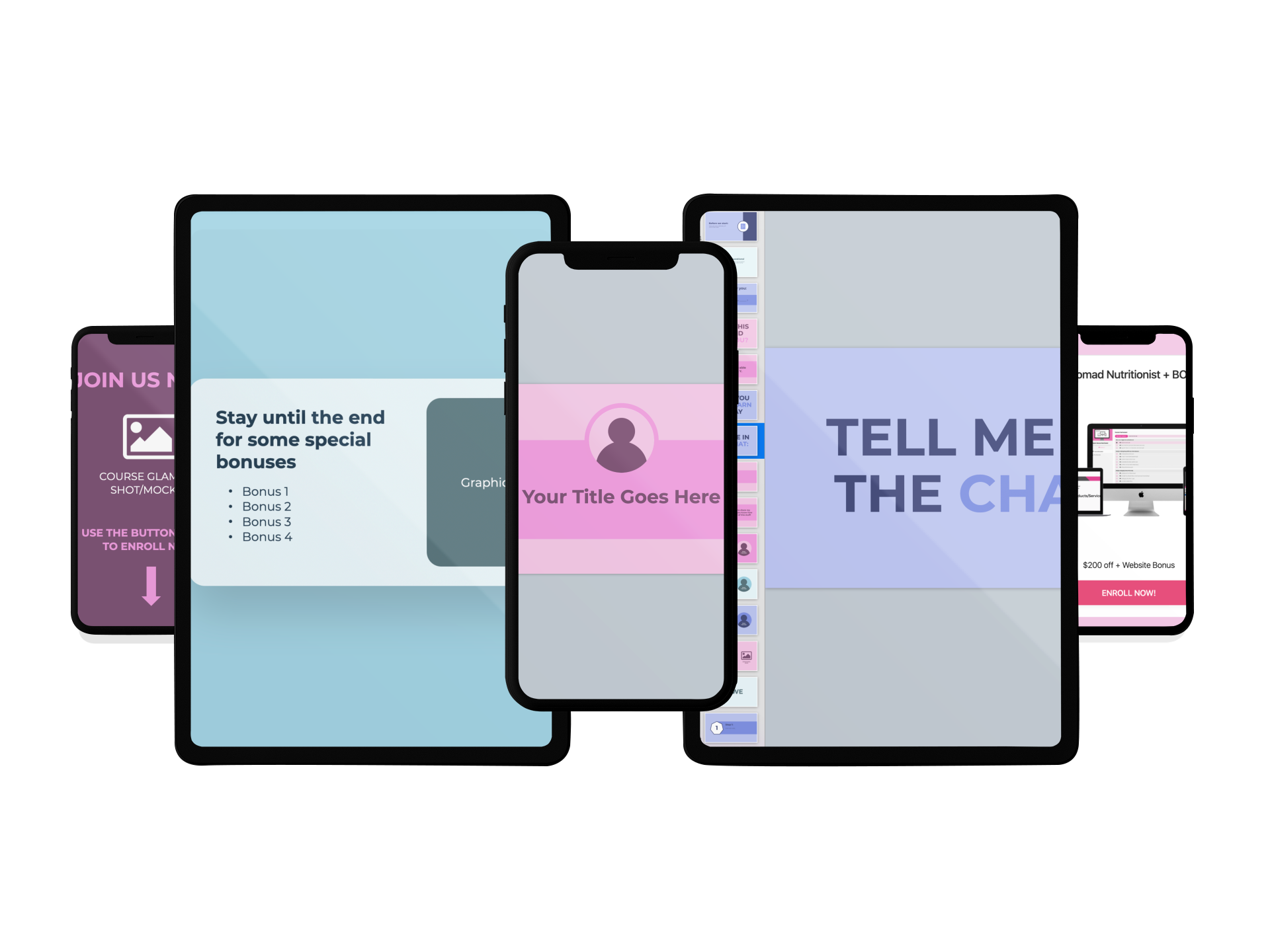 When you pay in full, you'll receive an entire done-for-you (+ customizable to your brand colors!) webinar slide deck that includes what to say, every step of the way as you create your own profitable webinar!
Looking for a payment plan option?
Click "enroll in course" and then select "AFTERPAY" at checkout to get started for $139/month!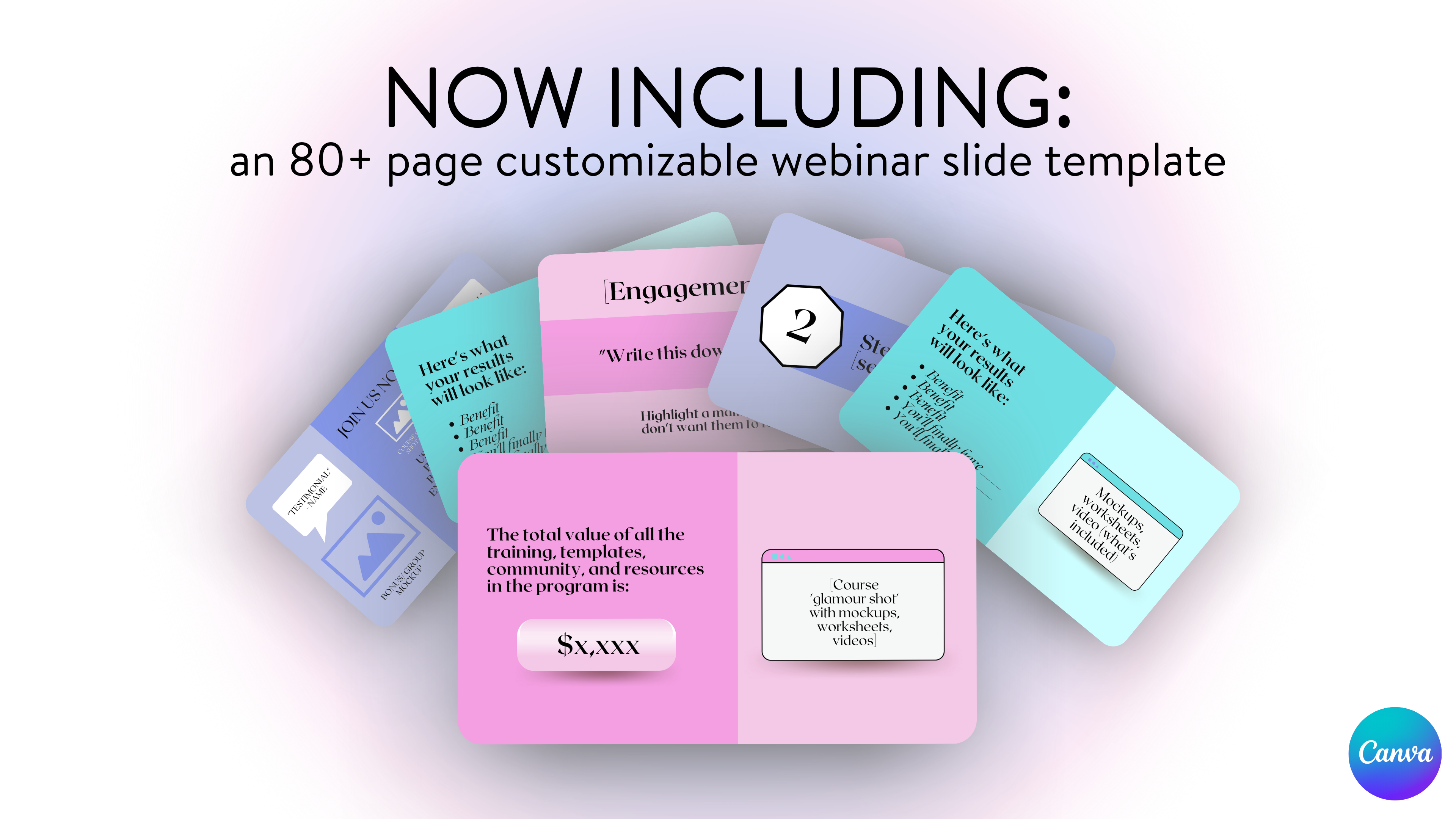 If you've ever wondered how some online business owners seem to be making BANK in their business, following their passions, growing their audience, helping tons of people, traveling the world, AND living a luxurious lifestyle (without clocking 14 hour days)...
...It's (usually) because they have a passive income (aka "evergreen" funnel).

#SecretsOUT
And since i'm not a fan of secrets (or leaving anyone out), I want you to be in on this, too
Here's what's included when you enroll:
Lifetime Access
Step-by-step tech tutorials
All content available as soon as you enroll
Mindset + manifestation lesson
Done-for-you webinar slide template
Go at your own pace content
Tech tutorials
Action steps for each lesson
Private, supportive community of students + colleagues
Goal setting worksheet
Funnel-testing checklist
Passive Income Academy™️ is a BIG step towards your next-level self, so I know you might have some questions....
Q: I am at the beginning stages of my business and don't have anything for sale yet. Is this course for me?
A: If you're still at the baby stages of your business (no website, nothing for sale yet) Passive Income Academy™️ is NOT for you (yet!). You will need something to sell online (an online course, membership site, online program, e-book, direct sales product, etc).
But don't worry - just use the chat box in the lower right hand corner of this page and my team can direct you to another course of mine that is a better fit for you!
Q: Will this work for me if I sell X?
A: The Passive Income Academy™️ method works for pretty much anything you can sell online. I have used this method personally (and with my clients) to sell online courses, 1:1 coaching, membership programs, and even direct-sales products.
Want to chat with a human to see if this course is right for what you sell? Click the chat icon in the lower right hand corner of this page or email [email protected]
Q: What if this doesn't work for me? Can I get a refund?
A: After helping thousands of people start + scale their online businesses, we are confident that the strategies inside of Passive Income Academy™️ WORK (if you do!) and for this reason, we no longer offer refunds.
Please make sure you are 100% committed before enrolling - and we are happy to answer any questions you have to make sure Passive Income Academy™️ is the right fit for you beforehand!
E-mail [email protected] and we'll be happy to help you out!
Q: How long will this course take me to complete/ How long will it take me to set up my webinar?
A: The course content itself is around 10-15 hours. However, the ACTION steps (creating your landing page, webinar slides, emails etc) is what is more time consuming. I cannot give you an exact estimate because it will depend on your schedule, speed, and a variety of other factors, however as a general rule of thumb - your entire passive income funnel should take no more than 1 month to set up!
Q: How long do I have access to the course? What if I don't have time to start right away?
A: You have LIFETIME access to the course which means if you don't have time to start right away, that's totally fine! It's also go-at-your-own pace, so you can take as much time as you need (and always go back to the content if you need a refresh!)
Q: What kinds of software will I need to purchase/ what platforms do you teach inside this course?
A: You won't be required to purchase any additional software (aside from what you are probably already using right now: a website + e-mail service provider) however I do recommend investing in Deadline Funnel (around $39/month).
All of the concepts I teach inside PIA can be applied to whatever software you are CURRENTLY using. However, if you plan to set up your funnel using Option 2, you will need to purchase webinar software (I recommend Everwebinar).
There are 2 options for setting up your passive income funnel:
Option 1: (The simpler option) All you need is a website + E-Mail service provider (I recommend Squarespace + Convertkit)
Option 2: (The more advanced option) Will teach how to use an automated webinar software - Everwebinar/WebinarJam ($297 a year).
I talk about the pros/cons of each option inside the course so you can decide which one is the best fit for your skill level, audience, and budget. I have personally used (and still use!) both types of funnels in my own business.
Take a moment to visualize how it would feel to be helping MORE people (at any time of day and night) and making CONSISTENT sales via your evergreen webinar funnel (even when you decide to take a few days or weeks off)?!?
What would that mean for your business?
Your energy?
Your bank account?!
🌴
Making sales and helping hundreds of people while napping (or on vacation) never gets old.
But the strategies inside this course only work if YOU do.
Please make sure the course is a good fit for you before enrolling!
DISCLAIMER: we do not guarantee any monetary results from your passive income funnel - results may vary.
If you still have questions about whether the course is right for you, please chat with us using the pink icon in the lower right hand corner of the screen OR email [email protected] and we'd be happy to help!